Triple Toes Primary was establieshed in July 2021, by Principal Mrs. B.B. Dludlu and co-Directors Fezile Majola, the school Manager and Samantha Dludlu Assistant Manager.

Mrs. B. Dluldu has a vast knowledge and experience in preschool operations gained from running three pre-school successfully, viz: Tip Toes, Tiny Toes, and Top Toes.

Triple Toes Primary management/director are not new in the educational field, and running a successful primary school will not be of any hindrance to them.

The primary school facility opens a path for preschool learners that are ready to advance to grade R level without leaving this beautiful welcoming environment.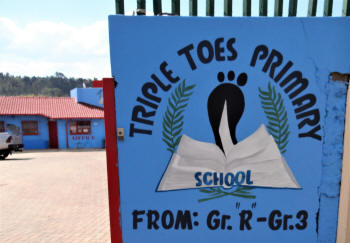 Why Choose Triple Toes Primary
A Primary School with Christian values, offering learning from Grade R to Grade 3.
Established based on years of experience in Early Childhood Development sector.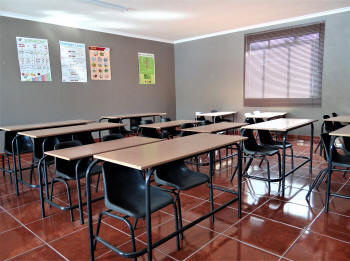 Our school consists of (5) five class room with measured size 7x5 square meters. These classes will accommodate grades one (1) to grade five (5).
Each class will have average 40 to 45 learners. Classes will be equipped with the following * One single desk and a chair to sit learner separate and adhere to Covid-19 Social distance regulations. * Green Chalk Board.
* (1) one office desk and a chair for the Education.
* (1) one - side cupboard for storage purpose.
Each class will be equipped with a hands free sanitizer and dispenser. on years of experience in Early Childhood Development sector.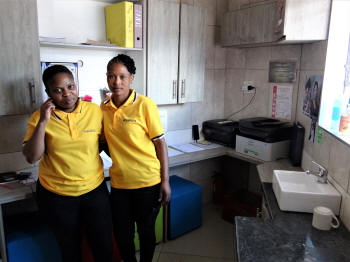 ADMINISTRATION OFFICE/ RECEPTION
There is an office for staff admin and for visitors to report at. This office will be equipped with:
* Office desk and typist chairs
* Cup-boards for storage
* Computers connected to Internet
* Visitors Chairs.
* Laser Printer/ copier Machine
There is a boardroom prepared for staff sitting, staff meetings and private interaction with parents or visitors.
The security guard room is situated by the gate.
HEAD OF DEPARTMENT OFFICE
The principal has own separate office equipped with office desk chairs,computer and printer.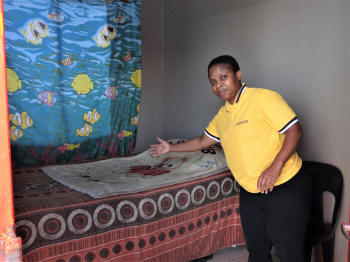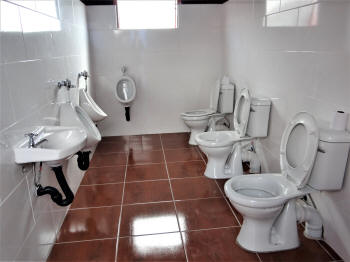 There is small separate sick to keep learners isolated in case their sick while waiting to be picked up by parent or if in need for any medical attention.
The school have 3 separate toilet facilities as follows. * Staff toilet with sink and taps * Female learner's toilet fitted with (5) five toilets, bowls and two basins with taps. * Male learner's toilet fitted with five toilet bowls, two basins with taps and two urinary bowls.
There is a library is use by learner to access books, e-pads. This room is also used for learners who are grounded and given time to study quietly.
There is a tuck shop where children can buy sandwiches and snacks. Next to the tuck shop is a sitting area with artificial grass floor, tables and plastic chairs.